The Shared Governance Board is a governing body of the Preschool Services Department that has legal and fiscal oversight of the administration of quality services of the Head Start programs.
The Shared Governance Board is composed of experts in the fields of finance, law, early childhood education and development as well as additional members who reflect the community to be served and include parents of current or former Head Start children.
The Shared Governance Board uses child and program data from many sources to make informed decisions about service options, policies, procedures, and financial management for the purposes of ensuring quality services to children and families.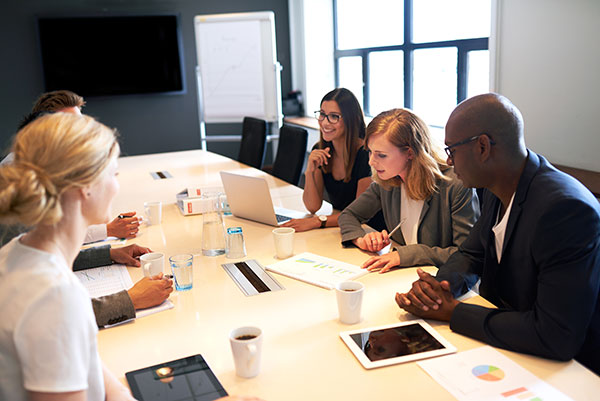 Shared Governance Board Members
Joe Baca, Jr.
Chair
Fifth District Supervisor
San Bernardino County Board of Supervisors
Supervisor Joe Baca, Jr. is committed to the County of San Bernardino. Supervisor Baca, Jr. brings a wealth of experience and home-grown expertise to the County of San Bernardino. He was raised in the City of Rialto and attended all local public schools including Boyd Elementary, Morgan Elementary, Frisbie Junior High, and Eisenhower High School. Supervisor Baca, Jr. stayed close to the community after graduating from high school. He attended local colleges receiving his A.A. degree from San Bernardino Valley College, B.S. degree from Cal State San Bernardino, a Master's degree in Public Administration from Cal State San Bernardino, and a second Master's degree in Education from Azusa Pacific University. His educational experience is supplemented with a seven-year career in law enforcement and 15 years of experience teaching in our local classrooms.
Supervisor Baca, Jr. went on to become a teacher and head coach for the softball team at Rialto High School. Teaching and coaching at Rialto High School has helped Supervisor Baca, Jr. get to know many of the young people growing up in our community and has helped him implement programs for our youth. In addition, His experience as a public school teacher helps him foster relationships and create partnerships within our community.
Supervisor Baca, Jr. served on the Rialto City Council from 2007-2020. Prior to serving on the City Council, he was a member of the California State Assembly from 2004 through 2006. As a Councilmember, he served on the Bud Bender Ad Hoc Committee that brought to Rialto two of the only Dodger's Dream Fields in San Bernardino County. His passion for strong communities allowed him to be appointed to the Council's Ad-Hoc Subcommittee to help develop the design of Phase II Citywide Parks improvements.
Supervisor Baca, Jr. believes in giving back to the community that has been so good to him. He has worked diligently to increase funding for senior programs, implement after-school programs for our youth, and increase funding for the police and fire departments. His love for the County he has called home for over 49 years is shown by his regular presence at civic events throughout the Inland Empire. He and his wife Jennifer have been married for 18 years. He has three children and three lovely grandchildren. He is a member of St. Catherine's of Siena Catholic Church in Rialto. He is proud and thankful to the citizens for giving him the opportunity to serve the people in San Bernardino County's 5th District.
Theodore "Ted" Alejandre
County Superintendent
San Bernardino County Superintendent of Schools
San Bernardino County Superintendent of Schools' Ted Alejandre began his four-year term as the county's 34th superintendent on Jan. 5, 2015. He ran for the county's lead educational seat unopposed in 2018 and will begin his second four-year term in January 2019 with more than 30 years of experience in public education, Mr. Alejandre has been a teacher, vice principal, principal and director of fiscal services at the district level, and served as the assistant superintendent of Business Services in the Yucaipa-Calimesa Joint Unified School District. He joined County Schools in 2008 as the assistant superintendent of Business Services, and later was appointed deputy superintendent, overseeing all operations of the organization.
As county superintendent, Mr. Alejandre works collaboratively with educators, families, other agencies and stakeholders to provide advocacy, leadership and services for and on behalf of the 403,000 K-12 students attending public schools in San Bernardino County. His office oversees a $285 million annual operating budget and employs nearly 2,000 employees.
Dr. Georgina Yoshioka
Interim Director of Behavioral Health
San Bernardino County Behavioral Health
Dr. Georgina Yoshioka, DSW, LCSW, MBA is the Interim Director for San Bernardino County Department of Behavioral Health and oversees the daily operations for both Mental Health and Substance Use Disorder Services. Dr. Yoshioka is a member of the California Crisis Intervention Training Association, serving as the Vice President, and the Co-Chair of the San Bernardino County Sheriff's Department Crisis Intervention Training Program. In 2019 she completed the Federal Bureau of Investigation Los Angeles Field Office Citizens Academy.
Dr. Yoshioka is an Adjunct Professor at Mt. San Antonio Community College, Brandman University, Chaffey Community College and Loma Linda University; teaching courses on Sociology and the Masters of Social Work Program. She earned her Doctorate of Social Work (DSW) from Capella University, earned her Masters of Business Administration from University of Redlands, and earned her Masters of Social Work and Bachelor of Arts in Sociology from California State University San Bernardino.
Michael A. Sequeira
Dr. Sequeira received a Bachelor of Arts in zoology from Pomona College in Claremont and graduated with his medical doctorate in the top 10 percent of his class from the University of California, San Diego School of Medicine. He completed his residency in internal medicine and emergency medicine at the University of Oregon Health Sciences Center in Portland.
For the past 30 years, Dr. Sequeira has worked in leadership roles at the local, state and national levels, including as regional director of six of its hospital emergency departments, including hospitals in San Bernardino, Apple Valley, Colton, and Redlands. He is past president of the San Bernardino County Medical Society (2016-17) and a member of the steering committee of the Inland Empire Opioid Crisis Coalition, which worked on an educational program for opioid prescribing and overdose treatment and prevention in hospitals and the community.
He also serves as National Risk Director for Vituity Healthcare, where he has been charged with keeping providers current with the latest clinical and research data on COVID-19.
Janki Patel
Children's Network Officer
San Bernardino County Children's Network
Janki began her career with San Bernardino County Children's Network in 2013 as Staff Analyst II, promoting to Community Events Coordinator at Children's Network in 2017. She is committed to improving the communication, coordination, and cooperation among child serving agencies to better serve the children and families of San Bernardino County; making sure each child has the opportunity to grow and flourish.
Janki holds a Master's degree in Public Health with a concentration in Health Promotion and Education from Loma Linda University and a Bachelor's degree in Public Health Policy from the University of California, Irvine.
Janki's areas of expertise include enhancing comprehensive community services to children and youth by improving, coordinating, planning, communicating, and cooperating among youth-serving agencies. She provided administrative and operational oversight to the Children's Network grants and program.
Throughout her career, Janki has worked collaboratively with community organizations, County Departments, County Officials, and faith-based organizations to build healthier communities by strengthening individuals and families and enhancing the quality of life for residents of San Bernardino County.