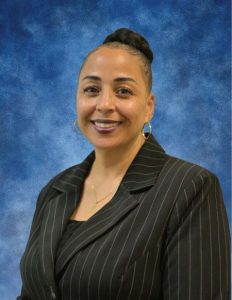 Jacquelyn Greene Director
Hello and Welcome to the Preschool Services Department (PSD) Website.
We want to thank you for taking time to learn more about how San Bernardino County, Preschool Services Department can make a difference in the life of your child and family. We hope that you can gain valuable information as you browse our services. We look forward to being a part of your families journey even before your child has taken their first steps in life.
PSD offers a variety of programs that serve families from prenatal care and with children 0 to 5 years of age. PSD's programs include the Federal Head Start, Early Head Start & Early Head Start – Child Care Partnership, as well as, State Preschool programs throughout San Bernardino County.
We are committed to ensuring children have a Head Start or jump start on their education. Our services are free and available to qualifying families from low-income backgrounds and include enrollment options for children in foster care, children with special needs, and those who are homeless. Along with school readiness, children in our program benefit from health, nutritional, dental and other services to support child wellness. These services strengthen a child's capability to participate successfully in school.
Our staff are eager to collaborate with you as you embark on this journey and provide support and encouragement every step of the way. We understand that Family and Community are the most important influences in a child's life. By strengthening the family, we improve a child's life. An additional focus in our efforts includes fathers and father figures. We want to ensure that fathers are engaged in their child's education because children benefit when both parents are present and available to provide love, support and guidance.
Through our vast county and community collaborations, we also empower families by providing parents with access to comprehensive services and resources such as a free Online High School Diploma Program, Employment Training, and Job Placement Services. Additionally, emergency and/or crisis assistance is provided in the areas of food, housing, clothing, and transportation. To remove some of these barriers, we also offer participation in counseling and/or information on issues that place families at risk, such as substance abuse, child abuse and neglect, and domestic violence. Our ultimate goal is to remove any barriers that the family may have as they support their child as they transition in and out of our programs. It is my hope that you will join in the effort of improving the lives of children and empowering your family by taking the next steps of enrolling your family in our program. We look forward to serving you.
Jacquelyn Greene, Director
San Bernardino County
Preschool Services Department
Jacquelyn Greene is currently the Director of the San Bernardino County Preschool Services Department (PSD), where she leads one of the largest Head Start programs in California that serves approximately 6,000 low-income children annually. PSD's mission is "To Improve the Well-Being of Children, Empower Families, and Strengthen Communities."
In 1996, Ms. Greene began her career as a Teacher with the Head Start program and formally became a San Bernardino County, Preschool Services Department employee when the department was established in 1999. Since that time, Ms. Greene has held several positions within the agency to include Site Supervisor where she was responsible for overseeing the daily operations of a single preschool center based site; Program Manager, where she managed several preschool locations throughout San Bernardino County and the responsibility to ensure compliance with National, State and Local County rules and regulations; Deputy Director, and her last position as an Assistant Director before becoming the Director with oversight to the agencies operational, fiscal and administrative functions.
Some of Ms. Greene's accomplishments since joining the Department include establishing the organization's Apprenticeship Training Program for families, developing and implementing the Early Head Start and the Home Visitation Program, securing funding for the expansion of slots for the Extended Duration programs allowing children to receive a longer duration of annual services, and oversight of many National Association of Counties (NACo) award-winning programs to include Distance Learning that was implemented as a result of the COVID 19 Pandemic.
Ms. Greene has served the department and county well in all of her positions. Her knowledge of the Child Development world is exceptional, her leadership skills have helped elevate the department in many areas, and her dedication to the lives of children and families in our county is at the forefront of every decision that she makes. Additionally, as a former Head Start child and former Head Start parent, Jacquelyn is an inspiration to all PSD staff and clients.